About us
At the turn of the new millennium, Mr. Jaroslav Lucký Junior founded a small family company LUCKY GLASS which produces crystal and coloured chandeliers decorated with hand-cutting, painting and gilding. The current owner continues the family tradition and carries on with his father's legacy. Father of the current owner, Jaroslav Lucký Senior, was present at the birth of glass industry and Czech crystal chandelier production in a little Czech town Nový Bydžov in the 1970's.
At the beginning of its existence, LUCKY GLASS made a few series of several chandeliers for friends and acquaintances. Later on, tens of chandeliers per month were ordered and nowadays LUCKY GLASS manufactures several hundreds of Czech crystal chandeliers per month.
This small family firm has a growing number of customers thanks to its friendly attitude, consistent quality check and good prices. Within 23 years of its existence, LUCKY GLASS has shipped its products to clients from more than 100 countries and participated in several interesting film projects of foreign productions.
A Good Day to Die Hard
Our crystal chandeliers from Novy Bydzov play a part in one of the impressive action scenes. Altogether 45 crystal chandeliers are dominating the ballroom where it comes to a gunfight between the leads and the members of Russian mafia.
You can see final set decoration for the action scenes with our biggest crystal chandeliers here: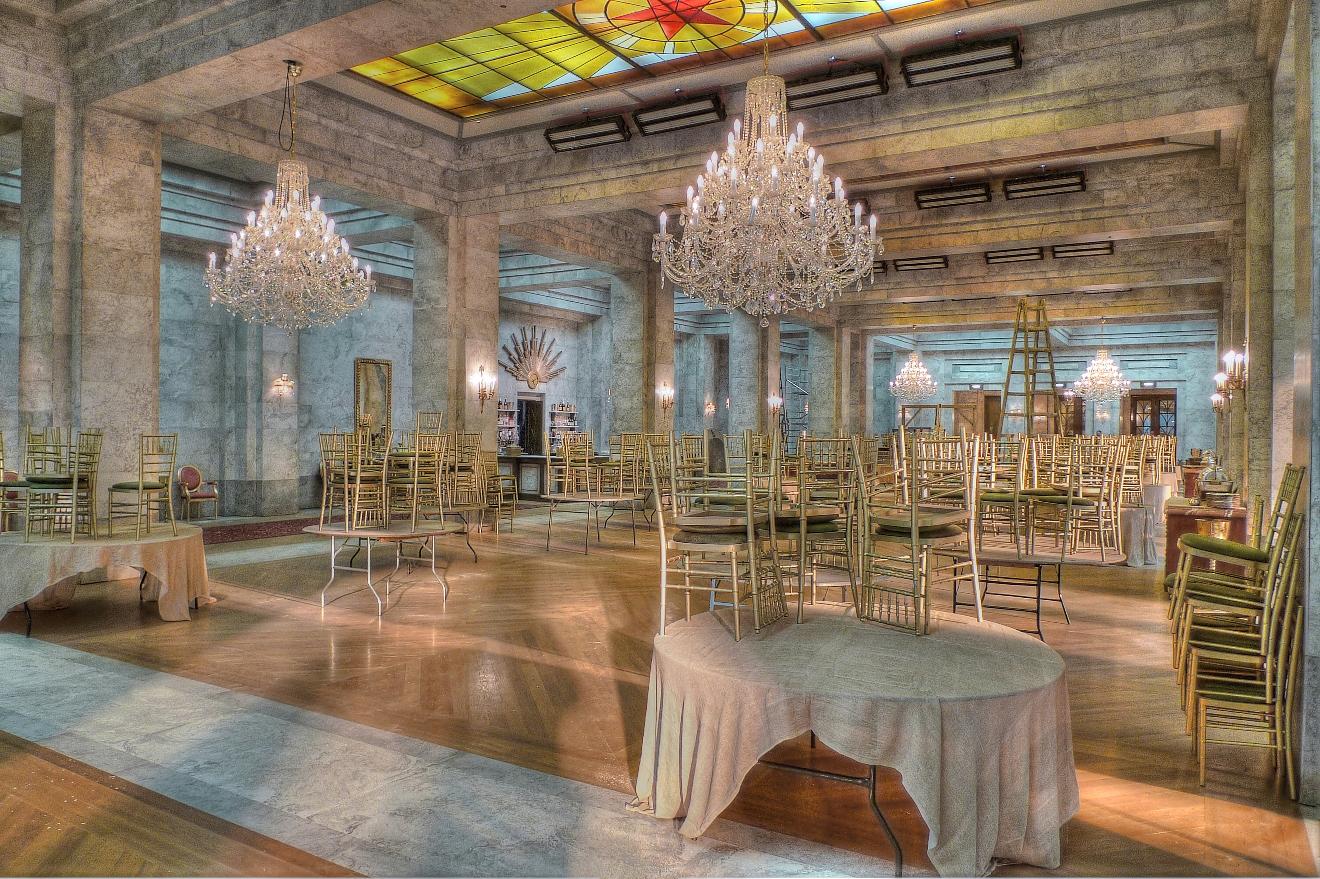 Victoria drama
The Buckingham Palace interiors are equipped by our 26 crystal chandeliers, 13 of them the biggest ones we produce CH-42 Crystal-XL. You can see the lightings in many beautiful scenes through both first and second series.
You can watch the secrets of Victoria set with our chandeliers here:
We believe timeless versatility of crystal lightings, highest shine and quality hand work has a place in your interior. Get inspired with chosen chandeliers hanged in our customer's homes and placed all over the world.